NEW from JOHN PARKER and PARKER PUBLICATIONS, INC.
HOW TO START A FINE ARTS ACADEMY IN YOUR CHURCH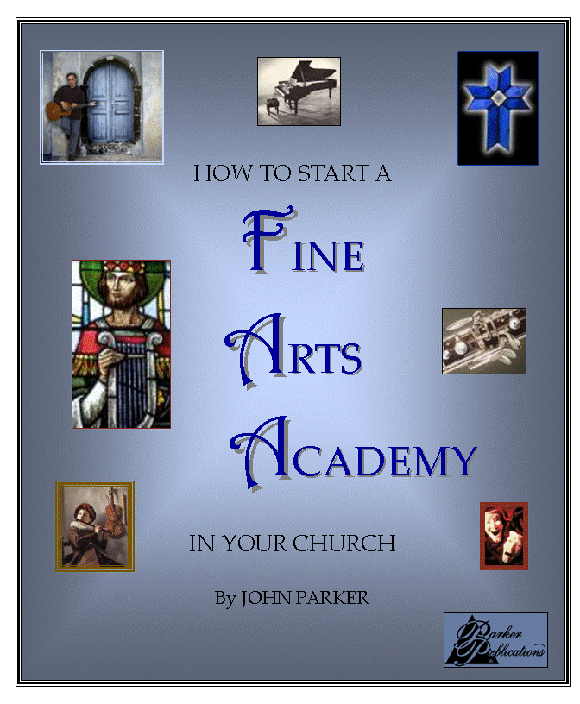 NEW! from JOHN PARKER
This new offering from JOHN PARKER contains everything you need to know about starting a Fine Arts Academy in your church. Included is a CD containing 46 documents that can be altered and reproduced for your organization.
In 1994, John Parker started the FINE ARTS ACADEMY at First Baptist Church in Keller, TX with 19 students and teachers. Today, the FBC Keller FAA includes more than 350 students and teachers involved in private and group study in voice, piano, flute, guitar, violin, organ, horn and more....
$79.95 (plus s/h) click here to order
Website powered by Network Solutions®